Wedding Loans: Make Dream Weddings A Reality
Weddings are absolute fun. It's pleasurable to arrange and plan for catering, flowers, décor, wedding dress, the guest list, wedding cake. But what is the average wedding cost in the UK?
Latest data from Statista shows that the overall cost of a wedding has significantly increased, from an average of £20,000 in 2009 to £32,000 in 2018. That means the total amount spent by the couples has increased by 19% since last year.
Another research conducted by one of the major Credit Reference Agencies, Equifax, shows that 29% of couples didn't have a budget for their wedding while 16% felt that they had overspent money on their Big Day and 12% said that they do not know the exact amount they had spent on their wedding.
This infographic will help in understanding the wedding planning and spending behaviour of people across the UK.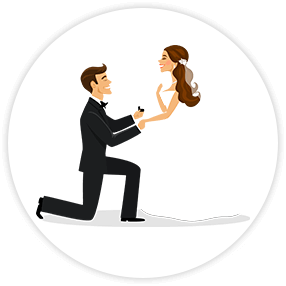 Wedding Loans:
Finance your Wedding
Wedding loans are short-term unsecured personal loans that are borrowed to cover a few expenses of a wedding. These loans do not require any collateral or guarantor. Moreover, people with a bad credit score can also apply for a wedding loan. Some lenders do not consider a credit score as the only deciding factor for a loan, hence, they assess the borrower's repayment affordability. Therefore, people with a bad credit score may also apply for a wedding loan.
Average Cost of a Wedding Venue – The UK
There are many spectacular locations in the UK to say the vows. However, the influence of social media and famous celebrity weddings are one of the major reasons, which makes a couple to choose a picturesque location.
Average Cost of Venue £4,354
Average Cost of Church Wedding £500
Average Cost of Registry Office Wedding £50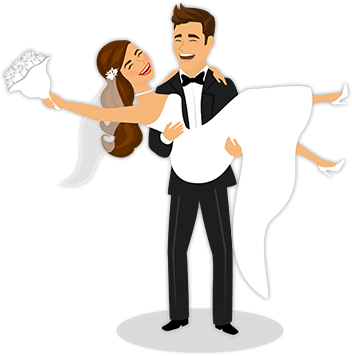 How Do Brits Fund Their Nuptials?
Majority of couples save for their big day in advance. However, couples are likely to use a combination of sources to fund their wedding.
62% saved up for their wedding
44% had financial assistance from relatives
38% used their disposable income
14% used their credit card
4% used a bank loan
Wedding Costs Across the UK
According to a survey conducted by Hitched, the UK's No.1 digital wedding planner, the amount spent by couples for their nuptials varies by region in the UK. London has the highest cost with an average of £41,521.
Top 10 Wedding Spends – The UK
A wedding needs a lot of arrangements for venue, décor, catering, drinks, clothes, accommodation, travel fare, and the list doesn't end. As per the data revealed by the Wedding Network 2018, couples spend most of their money on wedding venues and honeymoon, followed by food.
Top 10 Spends How to Maintain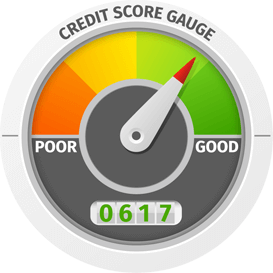 Credit Score While Borrowing?
There are several benefits of maintaining a good credit score such as having the benefit of being offered a lower interest rate on the loans that one opts for. A good credit score helps an individual to save money on a wide range of services. LoanTube has listed a few tips to help maintain the credit score to be fit and in shape:

Keep paying bills on time. Any bill, if unpaid, could wind up on your credit report.

Refrain from applying for new credit as multiple credit checks also impact the ratings.

Know your credit report inside out. A single error can lead to a drop in the score.

Manage your debt efficiently and responsibly. Lower the debt, higher is the credit score.