Holiday Loans: Finance Your Travel
Not all those who wander are lost. This quote was written by the famous J.R.R. Tolkien for his epic fantasy fiction novel titled The Lord of the Rings.
Travelling gives a purpose and meaning to your life. People who travel often said that they get time and space of mind to introspect their goals and accomplishments in life. Research shows that 60% of the population in the UK took a foreign holiday in the past 12 months, which is the highest figure since 2011.
48% of the people in 2018 took a city break making it the UK's favourite type of holiday. The average number of holidays taken outside the UK is 1.6 in 2018.
Holiday Loans: Loans To Finance Your Holiday
Holiday loans are generally unsecured personal loans that may be opted for paying the holiday expenses. It can be used for domestic and abroad holidays as well. This may prove to be beneficial when one wants to travel and relax but do not have sufficient funds to support the action. Rather than accumulating debts on credit card, one may easily avail a
holiday loan
to soothe their wanderlust.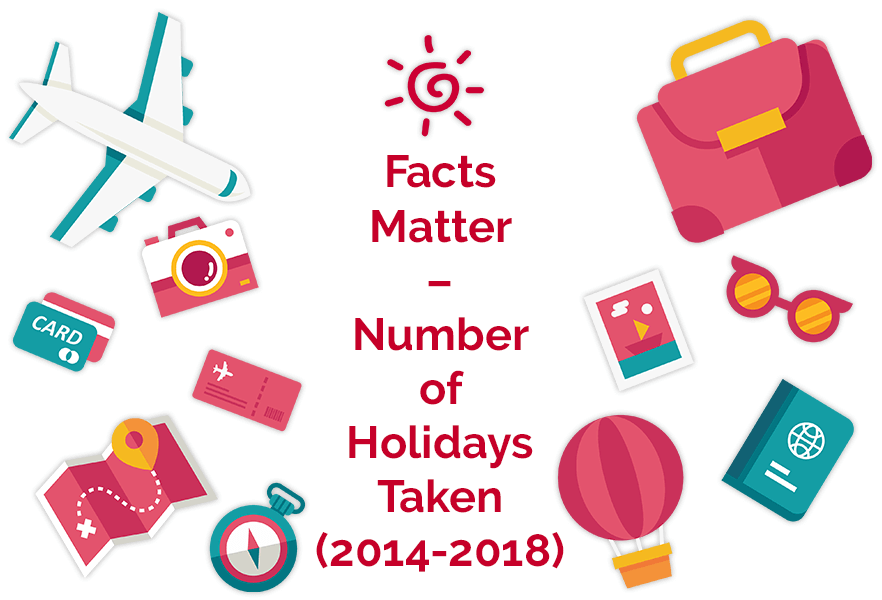 Brits are fun-loving people and that is the reason the number of Britons taking a holiday is stable and high. According to the Association of British Travel Agents, 86% of respondents took a holiday either at home or abroad till August 2018. The number of holidays with longer duration abroad has continued to rise since 2016, and also, 60% of people took foreign holidays in 2018-the highest since 2011.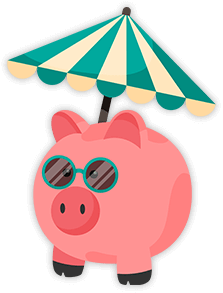 Average Number of Holidays – Age Demographics
The
trend of vacationing
has been growing significantly in recent years. People aged 25-34 took the most holidays in the past year. More than 15% chose to go on holiday by themselves to find the opportunity to do things they want or to meet new people.

Top 10 Types of Holidays Taken – The UK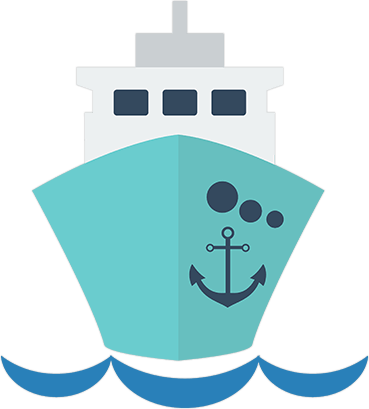 Our holidays depends on a lot of factors such as time, holiday destination, budget, availability of tickets, travel partner, etc., It is always easier to find the right holiday by choosing the type of trip you want to have. It may be beach holidays, adventure holidays, wellness holidays, honeymoon, wildlife holidays, cruise holidays, family holidays, retirement holidays, group holidays, road trip. It can be anything. Everyone has their specific type of holiday that they want to go where they can relax and recharge.
With city break topping the list by becoming the nation's favourite type of holiday, beach holidays are the second most popular type of holiday taken by the Brits in 2018.
POPULAR HOLIDAYS IN THE PAST 12 MONTHS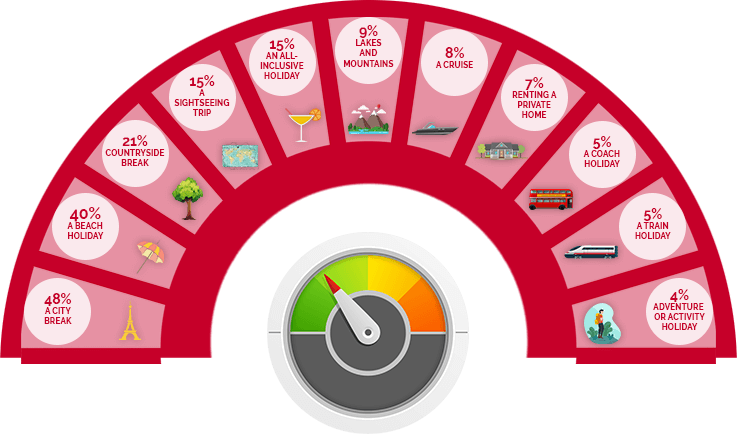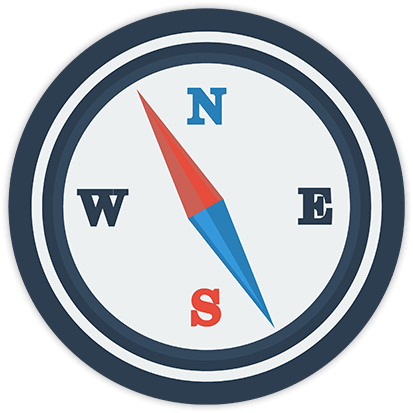 Where Brits Spend Extra on All-inclusive Trips
As per a study by the Post Office, which polled more than 2,000 adults on their spending habits on holiday found that 1 in 10 of the holidaymakers expressed surprise at the prices they were charged for extras in their all-inclusive hotels.
Families are spending on average £415 more in their hotels on top of the original cost.

Time It Takes to Pay Off Holiday Cost
It is important and essential to save money for the holidays. With a clear goal, it becomes easier to set aside an amount. However, one can choose an unsecured holiday loan over a credit card. A holiday loan will allow you a breathable space for the repayments. Some travel firms also charge a fee for using a credit card to pay for holidays. While with unsecured loans, there are no additional fees one has to give.
If one pays the amount of holiday cost by using a credit card, a £1,700 family holiday could cost over £300 extra if one doesn't pay in full when their next statement arrives.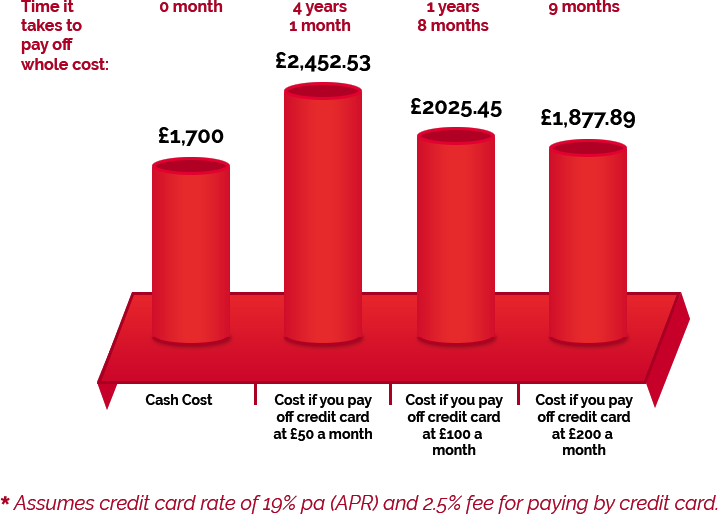 Tips for Holiday – Spend Wisely
We all know how money is an essential factor for a holiday. Most of us crave for some time away from the regular humdrum of life. Holidays are vital as they help us to recharge ourselves and we feel completely afresh. Due to lack of funds, we keep on postponing our travel plans. Consider these tips for a wonderful holiday:
Budgeting and tracking

Book tickets and hotels early

Put spending money aside

Check for discounts & promo codes
How to Maintain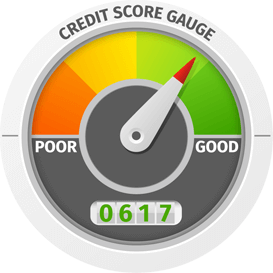 Credit Score While Borrowing?
There are several benefits of maintaining a good credit score such as having the benefit of being offered a lower interest rate on the loans that one opts for. A good credit score helps an individual to save money on a wide range of services. LoanTube has listed a few tips to help maintain the credit score to be fit and in shape:

Keep paying bills on time. Any bill, if unpaid, could wind up on your credit report.

Refrain from applying for new credit as multiple credit checks also impact the ratings.

Know your credit report inside out. A single error can lead to a drop in the score.

Manage your debt efficiently and responsibly. Lower the debt, higher is the credit score.