Managing money successfully is more than simply making the ends meet. You do not need to be a math wizard to learn the fundamentals of it. Homeowners find it difficult to choose the right method of funding their home improvement projects. A personal loan calculator is all you need for making an informed decision. ⭐Personal Loan ⭐Home Improvement
Our homes need maintenance and up-gradation from time to time. Most of the homeowners plan for the renovation way before and save towards it. But it's not practical for everyone to follow the same approach. If you are a proud homeowner who is looking for ways to fund your next home improvement, you must have considered "Home Improvement Loans".  If you already have decided to borrow a personal loan for home improvement, then we will help you make the right decision. Let us understand this financing option in detail.
Why should you make home improvements?
This is a constant debate among the homeowners – move or improve? To each their own. But generally, it is always a great idea to invest some money in upscaling your current property rather than moving to a new one.
Here are a few benefits of making improvements to your current home:
a) Making essential additions or changes such as – loft extension, adding a new bathroom, upgrading the conservatory, redoing the kitchen can increase the overall value of your property. So, if in future, you need to borrow a home equity loan, you will be able to borrow more as your property's market value will be more.
b) You can take advantage of the Green Homes Grant scheme started by the Government. Make your home energy-efficient without burning a hole in your pocket. The government will share a portion of your expenses and the rest has to be paid by you.
Read about how you can get £10,000 vouchers from the government under this scheme.
c) With changing times, our needs and necessities also keep changing. If you are planning to redo your home – you can design and style it on your terms. That means you have a chance to redecorate your own home by giving it a personal touch.
Apart from the above-listed benefits, renovating your home helps you in reinventing your lifestyle. Even a minor improvement – change of colour – will instantly lift your mood.
How to finance your home improvement project?
Renovating your property is an expensive affair. But the amount that you need to spend on it also depends on the changes that you are planning to carry out. There are various ways to finance your home improvement project and we have listed a few for your help:
1. Unsecured loan for home improvement
You can use an unsecured loan to renovate your property. You do not need to use your home as collateral to borrow this loan. If you fail to manage your repayments, your home will not be at any risk of repossession by the lender. However, you must plan efficiently to make all the repayments on time to protect your credit score from any harm. The amount that you can borrow with a personal loan depends on your income, expenses, credit score, debt-to-income ratio and employment status. Hence, ensure to check your credit report for any error before you apply to a lender for a personal loan for home improvement.
2. You can use your savings
A home doesn't need immediate renovation. You will start noticing the repairs and renovations that it needs after you spend a considerable number of years in that home. So, being a homeowner, it is always wise to put some amount of money aside every month to fund repairs and maintenance.
Your home will need upgradations over time. If you do not want to borrow a loan to finance your project – then you will have to plan early.
3. Home equity loans
One of the major reasons to choose a home equity loans is the lower interest rates. As compared to a personal loan, an equity loan may offer you a low rate of interest. You can borrow a loan depending on the available equity on your property.
The current value of your property minus the amount that you owe on the mortgage – around 70-80% of that amount can be borrowed. But it also depends on the lender's assessment of your property and credit profile. If you have at least 20% equity, then this option may work in favour of you.
Know more about how home equity loans work here.
4. 0% APR financing option
You can take advantage of these promotional offers of financial products with 0% APR. These are typically marketing tools used by the companies and therefore, they only last for a few months. With this financing option, you can spend the money as you wish and repay the amount within the specified time frame to avoid paying additional charges.
Remember that after a certain period, normal rates will be levied to the transactions that you make using a 0% APR credit card. Hence, read the Terms & Conditions carefully to be prepared for the charges.
Know more about 0% APR financing option here.
Home improvement loan calculator
We have designed a personal loan calculator for your convenience. You can use these tools to have a better understanding of the loans and the repayments that you are expected to make every month. Using personal loan calculators will also give you a snapshot of how you should prepare yourself financially. You must know how to accommodate the additional expense after the renovation of your property.
With our loan repayment calculator, you can work out how much your monthly payments will be based on the amount you borrow, loan term, and APR. You can also check your affordability by entering the amount that you can repay each month on our calculator.
Knowing the maths before you apply for a loan will help you in adjusting your budget accordingly. Because it is almost impossible to manage loans and regular expenses if you do not have a proper budget.
Here are the 3 things that you will get to know by using our calculator:
1. Monthly repayment
When you enter all the details (the amount you wish to borrow, for how long you will be borrowing it and at what APR), the first thing that the calculator will show is – Monthly repayment. You will get an overview of what you will be expected to pay each month. The longer the term of the loan, the lower the monthly payments. But this may increase the overall cost of borrowing. As interested will be levied for a longer-term. Therefore, draft a financial strategy to borrow a loan that will not cost you much.
2. Total amount repayable
The total amount including the interest that you are supposed to repay will also be displayed. Suppose, you decide to borrow a loan of £2000 at 13% APR for 2 years. Then, the total amount that you will have to repay (including the interest) will be £2265.90. This amount will change according to the APR that you qualify for and the loan term.
3. Loan cost
The cost of the loan is nothing but the amount that you will have to pay back in terms of interest. It is an estimated amount as the actual interest rate that you will have to pay depends on your credit score and a few other factors.
Amount you wish to borrow
Annual Percentage Rate (APR)
Amount you can repay each month?
Annual Percentage Rate (APR)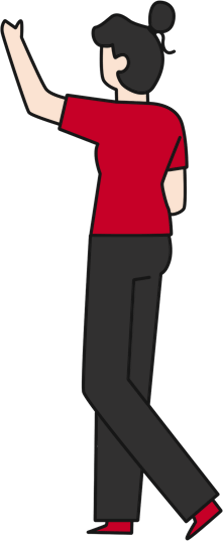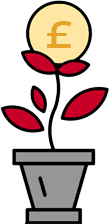 How to stay within the budget?
Staying within the budget is not that difficult as we think it is. Creating a budget is not a tough row to hoe. Before you start your home improvement, assess the areas that need repairs in your home. Calculate the cost on your own. Find out how much you can afford to spend on these renovations and the process of financing it.
Keep tracking your project and tally the cost almost every day. A little deviation from the plan may throw the entire thing out of the whack. You can also plan for DIY projects. These projects are fun and you may end saving hundreds of pounds. If you have planned for the renovation of your entire home, then you can choose some portions where DIY is applicable.
Be vigilant about the money and do your research before hiring someone to start the work. Filter the market and find the best professionals that you can afford. Similarly, if you plan to borrow a personal loan for home improvement, filter the market. Compare various offers from multiple lenders to get the best possible rate on the loans. You can do it for free with LoanTube.
Find a home improvement loan